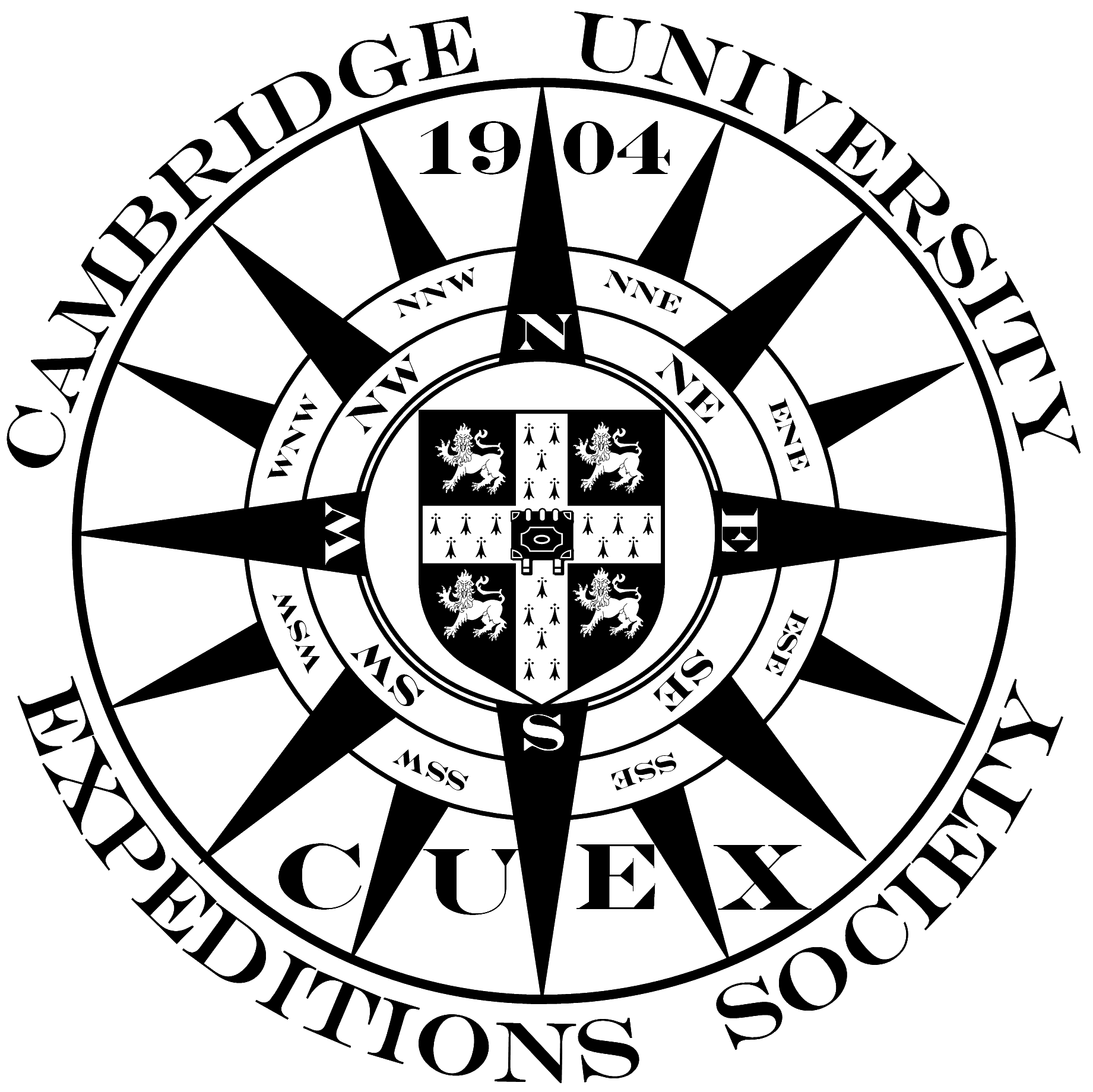 The Cambridge University Expeditions Society (CUEX) exists to foster exploration and adventure.
Our esteemed alumni include Sir Peter Scott, Sir Vivian Fuchs and Sir David Attenborough. In their spirit, we encourage and support students, staff and alumni to join, lead and organise expeditions around the world.
We thank our sponsors and partners for supporting our members; Expedition Foods, the Royal Geographical Society and the Oxford University Exploration Club.
COVID-19 Statement There is no planned change to the Society's annual schedule, apart from the unavoidable cancellation of the 2020 Christmas Dinner and 2021 Annual Dinner. All speaker events and expedition planning workshops have been moved online. We encourage expedition groups to: take extra care in assessing risk to the group and others involved; plan logistical allowance for regionally-correct reporting, testing and isolation procedures; staying informed and respectful of government-issued domestic & international travel restrictions.