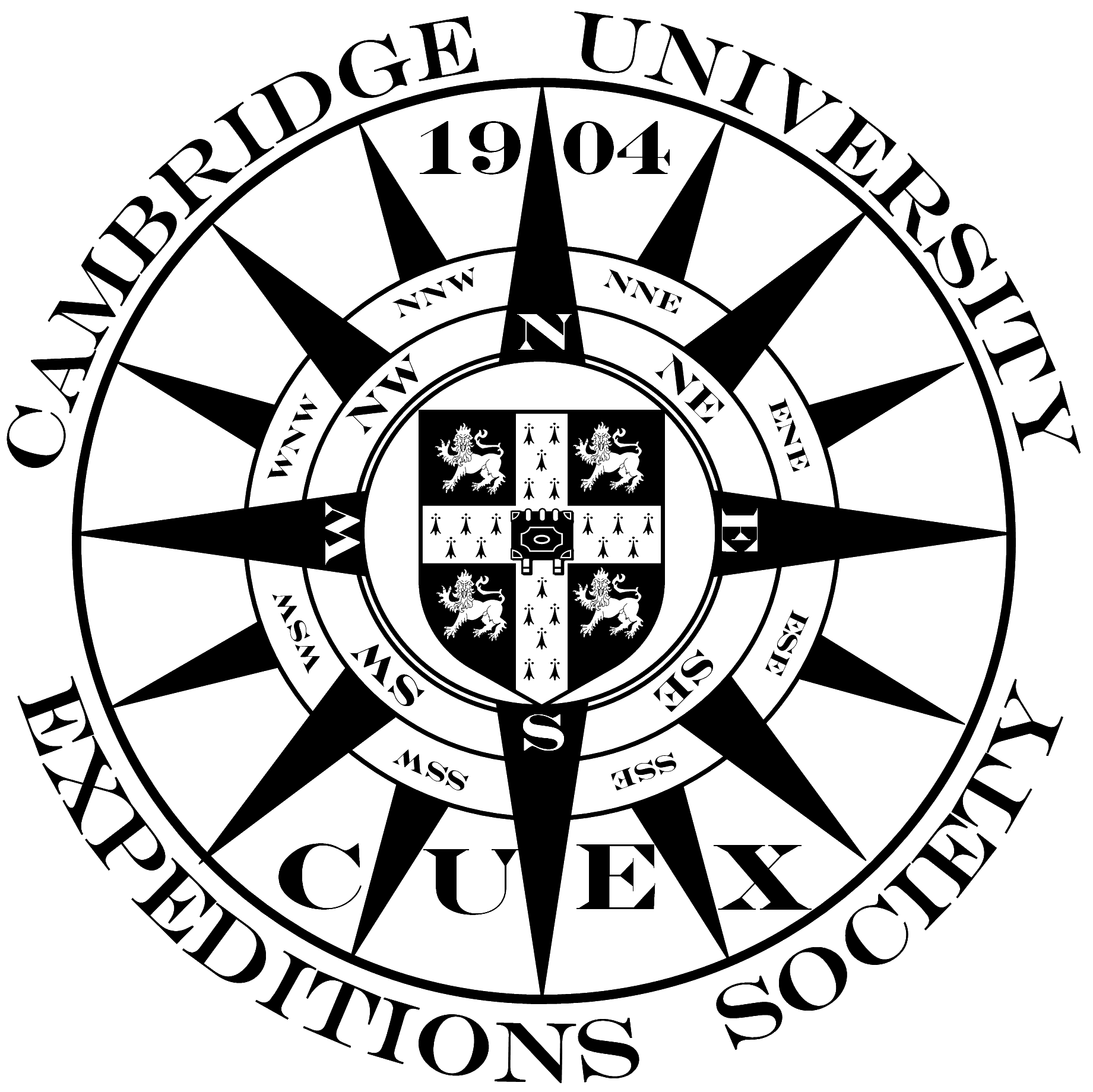 During Michaelmas and Lent term time, CUEX runs regular speaker events, expedition planning sessions and social activities. We charge a £2 single fee to non-members for speaker events to cover professional costs. Otherwise, these events are free and open for anyone to join!
​
For the 2020-2021 cycle, all speaker events and expedition planning sessions are online. We are also excited to announce a partnership between CUEX and the Oxford University Exploration Club (OUEC) for online event sharing between club members!
​
Make sure you're subscribed to our general mailing list to receive notices & access links to events
Check our Resources page for past expedition planning workshop materials
Mark Sedon is a Kiwi ski guide, author, photographer, filmmaker and guest speaker with a huge range of expedition experience. He has skied on all continents, as well as summiting each of their highest mountains, and has completed many of the first ascents and ski descents of peaks all over the world. Mark's career has led him to some of our planet's most remote locations, and in 2017, Mark set off on the Spectre Expedition to traverse Antarctica unsupported. He travelled by ski and kite ski, with the aim of completing the first climbs of some of the most isolated mountains on Earth as he went.
MARK SEDON - Guest speaker
In becoming the first ever person to complete an entirely solo circumnavigation of the World using only human power, Turkish-American explorer Erden Eruç travelled 66,299km by rowing, cycling, hiking and canoeing - setting 17 Guinness World Records and numerous other historic firsts in the process. This year he plans to row across the Pacific Ocean before resuming his next mission of summiting the highest mountain on six of the continents. In this talk, Erden will speak about his journey across the planet and the challenges he faced along the way.
ERDEN ERUÇ - Guest speaker
Ally is an award winning documentary photographer who has spent her career working in some of the most remote locations on the planet. In this talk she will speak on her work capturing the roles and rituals of womanhood in remote indigenous communities. Ally will also speak on her career and the many challenges she has overcome working remote places.
ALLY ALEGRA - Guest speaker
Women at the Edge of the World
John will be speaking about the upcoming Woden Voyages Expedition which will attempt to replicate the Anglo-Saxon migration routes from Denmark to Britain in a period longship. The project has been delayed due to Covid, but is now in the final planning stages. John will be speaking on the historical context of the expedition, the funding and media strategies, and even on the opportunity for CUEX members to participate as rowers!
JOHN CROFTS - Guest speaker
The Woden Voyages
All members of student groups who have submitted expedition proposals to the Cambridge Expeditions Committee for University accreditation, must attend this screening session. It will roughly take the form of a board interview with a focus on safety. This year it will take place online.
CEC Screening for CU expedition groups
Bruce Parry is an English documentarian, indigenous rights advocate, author, explorer and trek leader. Parry has been making documentaries for multiple decades, during which his desire for adventure morphed into a deep love for humanity and nature. He may be most well known for his BBC documentaries Tribe, Amazon, and Arctic, which explored extreme environments, and showed him living with remote indigenous peoples in order to highlight the important issues being faced on the environmental frontline. Since leaving the BBC in 2012, Parry has continued to travel and make documentaries with a similar focus. We welcome Bruce Parry for a live interview, followed by a Q&A.
BRUCE PARRY - Interview and Q&A
Justin will be speaking on managing risk in dangerous environments. This will be run jointly with Tom and tailored to meet the requirements of our own CUEX 2021 expeditions. The focus will be on managing physical as well as cultural and political risk in a way that allows access to previously closed off destinations. Justin will also be speaking about his own career and experiences.
JUSTIN HOLTS - Guest Speaker
Safety & Security management in the World's most Dangerous Places
Kt Miller is a ski athlete and an adventure and conservation photographer based in Montana. Since 2011, Kt has worked closely with Polar Bears International in order to use photography to advocate for the bears and their environment, with her images having appeared in the National Geographic, Powder, and Backcountry magazines. She filmed and produced the documentary Shifting Ice & Changing Tides, following the expedition of six women who sailed across the Denmark Strait and up the west coast of Greenland. As well as her conservation work, Kt is also an accomplished skier and has skied many high level routes and first descents around the world.
KT MILLER - Guest Speaker
An American Ascent is a documentary film about the first African-American expedition to climb North America's highest peak, Denali. The film addresses often overlooked issues of race and the outdoors as it follows the team up the mountain, chronicling the many challenges of climbing one of the world's most iconic peaks. By taking on the grueling, 20,310 foot peak of the continent's biggest mountain, nine African-American climbers set out to shrink this Adventure Gap by building a legacy of inclusion in the outdoor/adventure community. TO BE CONFIRMED
Film Screening (TBC)
An American Ascent
Artemis Cooper is a writer and biographer; among her many writings is "Patrick Leigh Fermor: An Adventure'. Described as a hybrid of Indiana Jones, James Bond and Graham Greene, he walked from the Hook of Holland to Constantinople at the age of 18, carrying only but a few clothes, some letters of introduction and a volume of Horace's Odes. His adventures have been captured in his own revered books, but have also been immortalised in Hollywood; his daring capture of the Nazi general Heinrich Kreipe in Crete being rendered in the film Ill Met by Moonlight. In spite of this explorative spirit, he was a deeply private man and Artemis Cooper's biography represents many years of gaining his confidence, in order to translate his story into her own words.
ARTEMIS COOPER - Guest Speaker